The Section widget helps you add distinct sections to your survey. You can drop any number of widgets onto a section. You can then move and rearrange the section as a single unit. Also, when you duplicate a section, it will be duplicated as a whole, i.e., including all the widgets inside it.
For example, you can use the Section widget to create templates with predefined headers and footer sections. The content sections can then be added to the survey as per your design preferences.
How to Use a Section Widget in a Survey
Step 1 – Navigate to the Survey Creator
Open the Survey Creator to start creating your survey.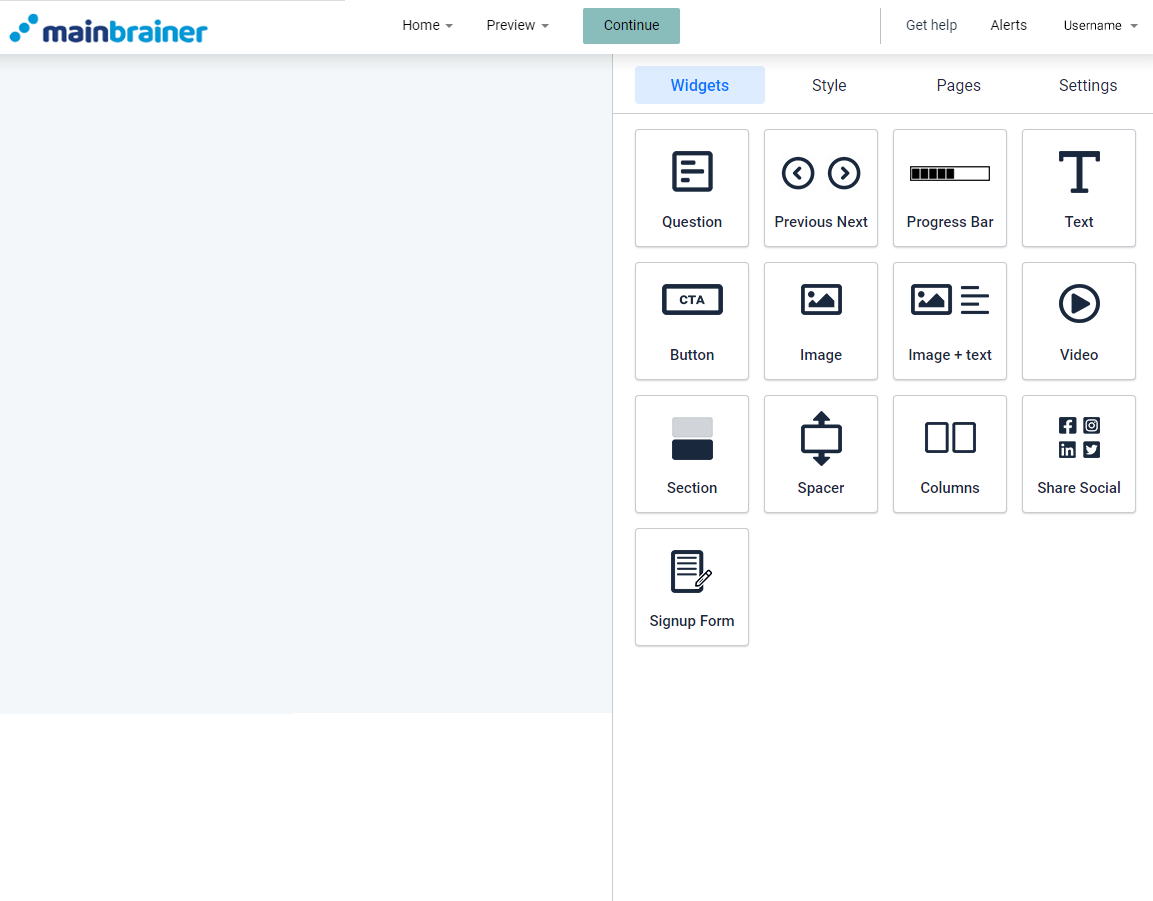 Step 2 – Add a Section Widget to your survey
To add a section to your survey, drag and drop the Section widget to the work area.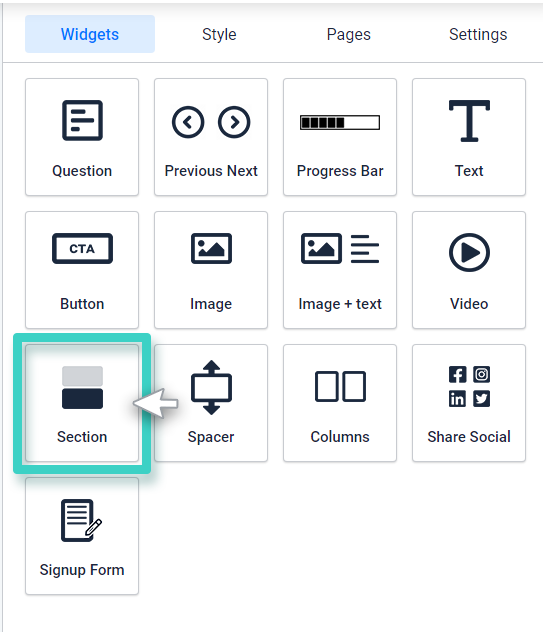 Step 3 – Design the space as required!
Once you drop the widget in the work area, you'll see the widget settings on the right side.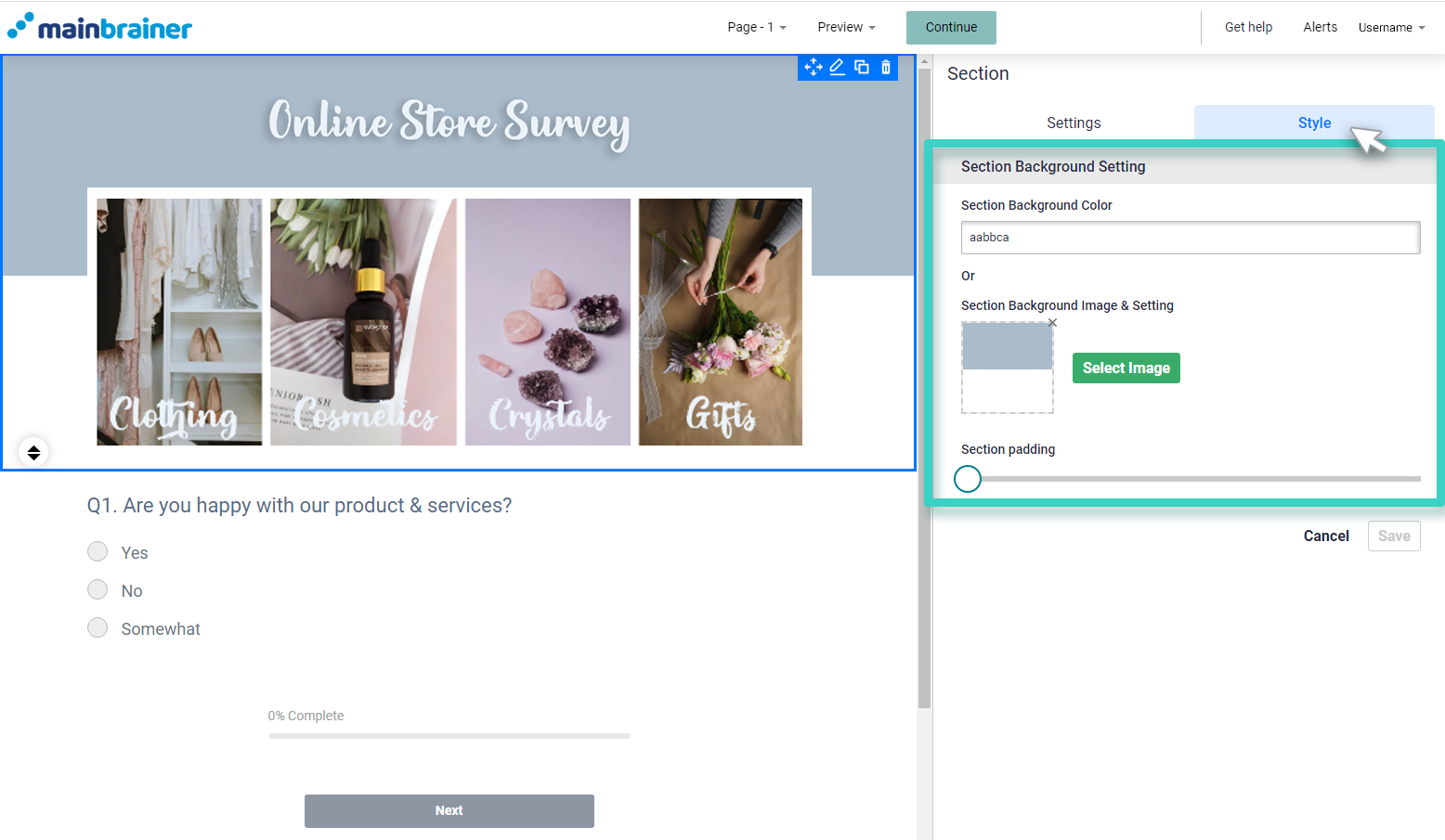 While there are no particular settings for Section, you can style to customize the section background and click Save.
Step 4 – Add other functional elements to the section.
Drag and drop the widgets according to your preferences in this section – a text/ button/ image, etc.
And that's it!
You have successfully added a content section to your survey!